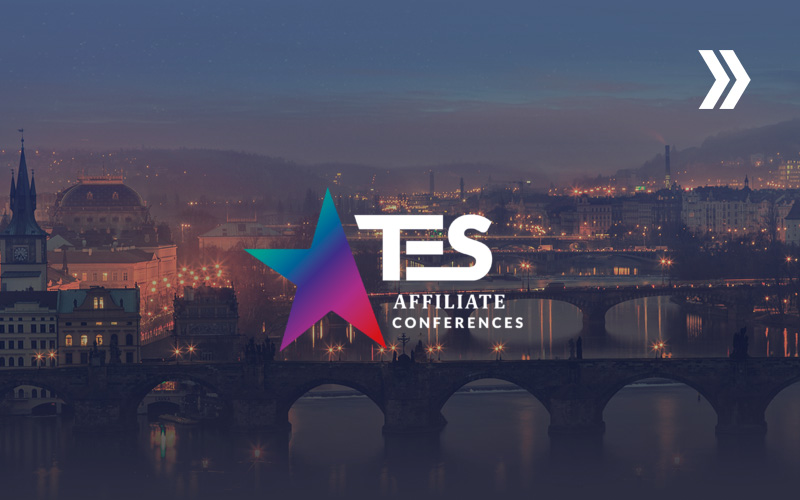 BIG ANNOUNCEMENT: Centrobill Will Be at Prague!
Centrobill is thrilled to announce our participation in the upcoming TES Affiliate Conference in Prague, where you'll get a chance to collaborate with insiders and learn about cutting-edge technologies that are shaping the future.
We're front-and-centre at the TES Affiliate Conference from September 18th to September 21st. Nestled within Lounge G34, our dedicated booth will be a hub where you'll get all the latest insights. Say hello and speak to us about our innovative payment solutions for high-risk markets, including adult entertainment.
It's such a great time to be part of this exciting new movement! We look forward to connecting with you and expanding on this exciting new realm of alternative payment solutions.
Centrobill is Going Worldwide!
Spoiler Alert: Our efforts to shape new narratives within the industry aren't just for the TES Affiliate Conference. If you're in these local regions, you can also catch us at Sigma Balkans (September 3-7), Xbiz Amsterdam (September 10-12), and WMA Cyprus (September 12-15).  
Plus, we'lll will be giving additional deep dives on alternative payment solutions and their impact on high-risk industries at following events: 
 IFX Expo (September 19-20)
SBC Tbilisi (October 23-24)
Sigma Europe (November 13-17)
Our participation at these global events goes beyond just showing up, we're sharing our expertise by unravelling industry trends, forging connections, and collaborating on innovative ways to move the high-risk industry forward. 
We're sure you have a ton of questions about Digital wallets, Cryptocurrency and so much more. Whether you're a thought leader, an aspiring entrepreneur, or an innovator seeking transformative payment solutions, we've got big plans in the pipeline and look forward to meeting you in person.
Come Say Hello
If you'd like to explore the possibilities with us, book a meeting with our Head of Sales, Chris Tindall,  Sales Manager, Diana Kulikovskaya or CEO Andrew Cares. They'll be available throughout the event to discuss how we can help empower your business and drive growth.
We look forward to meeting you in Prague at the TES Affiliate Conference and beyond. Sign up for our newsletter to stay connected