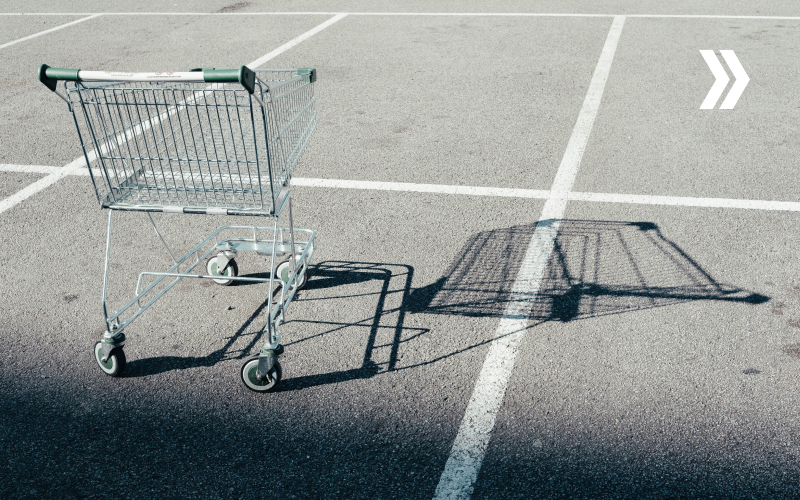 What is checkout abandonment?

Checkout abandonment is when a potential customer starts the check out process for an online order but drops out of the process before completing the purchase. Any item that enters the shopping cart but never makes it through the transaction is considered to be "abandoned" by the customer.
This process demonstrates that the customer was put off by a certain factor of their buying experience, leading them to not go through with the transaction. As a business, we spend a lot of time and money drawing our target demographic to our site, optimizing their user experience, collecting data analytics on key metrics, and producing marketing plans to drive engagement and increase sales. This is why it's very important to take the time to look at our checkout abandonment rate and statistics to improve their experience and increase sales.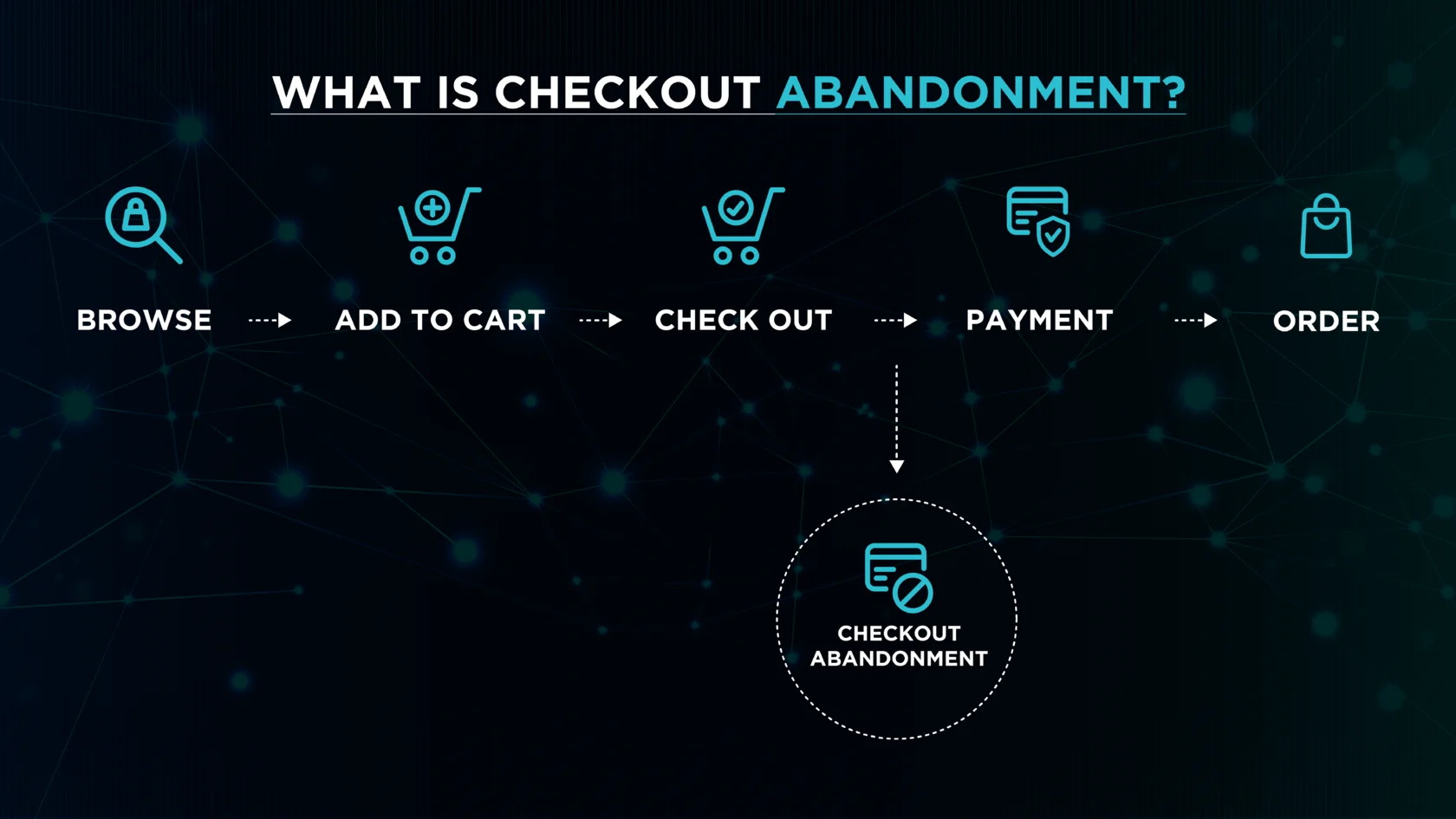 Checkout abandonment rate, statistics and metrics

The fact is, the client took the time to go to our site, browse through our products or services, decide on one or more, add them to checkout and begin the transaction process, goes to show that they were a great potential client. So, what was the factor that threw them off to the point of abandoning their checkout? As a business, we must focus on our checkout abandonment rate so as to improve the user experience and increase sales.On that train of thought, you may wonder, what is a good or bad checkout abandonment rate?Before we take a look at what studies say on this subject it's important to remember that the average abandoned checkout rate changes based on the industry. For example, the food and drink services industry has a significantly lower checkout abandonment rate than other industries.With that being said,
based on a range of studies
, the average checkout abandonment rate as of March 2019 is essentially 69%. With this in mind we can create a checkout abandonment grading system, as seen below.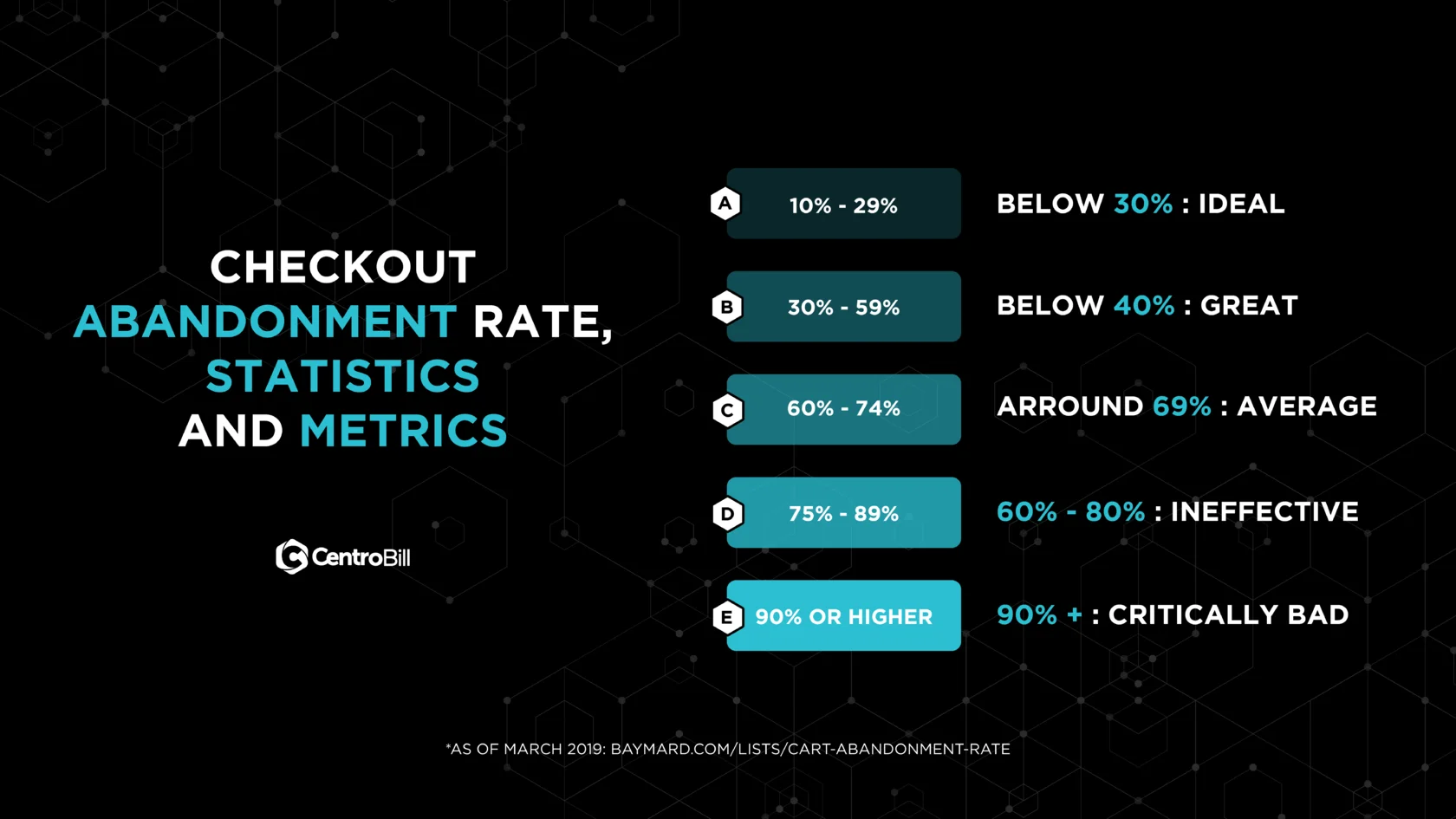 To measure and analyse your checkout abandonment rate, so as to capture data to understand why users leave, you must keep the following metrics in mind:
Email capture rate
Abandoned items value
Checkout abandonment email open rate
Checkout abandonment email click through rate
Checkout abandonment email conversion rate
Other analytical tools for your specific industry
These metrics will help you not only measure and analyse your checkout abandonment rate, but also how your purchasing and recovery funnels are operating so as to improve the user experience and increase sales. However, keep in mind that each industry will need specific measuring metrics as each business differs due to their product/service and operations.
Why customers abandon their checkout
To improve our abandonment checkout rate we need to understand why customers don't finalise the transaction. There's a number of reasons why you may have a high abandonment rate, let's take a look at the most common reasons why this process occurs.
The graph below is according to a 2018 study by Baymard Institute where they took data from 41 separate studies. This study concluded that the majority of checkout abandonment occurs because extra costs are too high (shipping, taxes, and other fees), account creation is required, and the checkout process is unnecessarily complicated.
Unexpected additional charges
The most common cause for abandoned checkouts is unexpected additional charges. This may include high shipping rates, taxes and other additional costs. It should be clear that clients prefer to be informed of all costs for the product/service before initiating the purchase. Adding fees after the initiation of the payment process deters people as they are now being asked to pay more than expected. This not only stops them from finalising their transaction, but it also harms the relationship we have with them.
Solution: Be clear about the price from the start. This way, if they decide to initiate their purchase, they will not be put off by any unexpected fee. Depending on the industry, also try to simplify the price. For example, include the taxes in the price and, if possible, offer free shipping for purchases over $50.
Forced account creation
Requiring customers to register or create an account once they begin with the payment process often drives checkout abandonment. Not only that, but adding an account registration, although it can potentially increase subscribers, will interrupt and slow down the customers' payment process, which is not ideal. Payment procedures should be quick and easy so make sure we have a low abandonment checkout rate.
Solution: Don't make it a requirement for them to register or create an account during the payment process. Instead, keep your CTA's in other places on your site, perhaps your blog, offers or social media platforms.
Complex checkout
As previously mentioned, online shopping should be fast, efficient, and convenient for its customers. The longer it takes, the less appealing it is to the customer. Therefore, as a business, we must make their experience easy and hassle-free.
Solution: Work on user experience. Make sure that once they decide to make a purchase, it is easy and quick to finalise the transaction. This will not only guarantee the sale, but it will satisfy your customer, helping you build customer loyalty.
How to reduce checkout abandonment
Optimise user experience
Make sure the UX is convenient for your client. The payment process should be fast and efficient. Not only will your client be grateful for the stress-free purchase, building customer loyalty, but it will also increase your sales as your client no longer needs to double-think the buy.
Other than shortening the purchase funnel, for the best UX, you should also make sure your site is fast and secure, that you have security and fraud protection, that you provide different payment options, allow customers to save their carts, remember to ask for their email (but not for them to register or create an account), give them the full picture early on, and lastly, guide the user through your purchase funnel with an appealing and direct UX.
By keeping these things in mind, you will create a smooth and short purchase funnel that leaves little to no room for failure, minimising your abandonment checkouts.
You may also be interested in our article about the best credit card checkout UX practises.
Optimise checkout efficiency
Now that the UX is taken care of, you must also remember about efficiency. Having a streamlined process is essential to getting your clients to finalise their purchase. Buys should be easy and quick.
We can see how Amazon optimised this feature to the maximum by even offering their returning customers a buy-with-one-click button. It's quick and easy for clients and Amazon reassures their sales. This doesn't mean that you should also offer this to your clients, but it should make you question how efficient your payment process currently is. How long would it take for your client to complete their purchase? Is anything unnecessary or bothersome? If so, fix it.
Optimise notifications
Use notifications to your advantage. Check your analytics and metrics to figure out when most customers opt out of their buy. That is when you're going to add a notification to draw them back in or even to help them if they're having an issue making the purchase. It could be a simple "need help with your purchase?" pop up that can lead them to a customer support helper. Or even a pop-up that gives them a small 5% discount on their order. Whatever it may be, use your notifications wisely and efficiently.
Send abandoned checkout emails
Follow up with customers after their checkout abandonment with an email. Email marketing is vital when it comes to informing our audience, as well as bringing back returning customers and working on leads.
In the abandonment checkout email, ask them if they want to pick up their cart and return to where they left off, making it easy for them to get back into the checkout process, or you can even ask them for feedback about why they abandoned their purchase to help you improve your services for future customers.
Optimise payment
Lastly, every business needs to have an optimised payment platform. This method should be fast, secure and convenient for your clients. This is why we invite you to have a look at CentroBill, your trusted payment platform that caters to your specific needs. CentroBill is the ultimate payment processor for the ultimate merchants looking to optimise their payment platform and drive sales. CentroBill is even used in high risk transactions as it is a fast and secure payment method. Learn more about what we offer and how to start your trail with us today!
You may also want to learn about the easiest way to change your payment gateway.