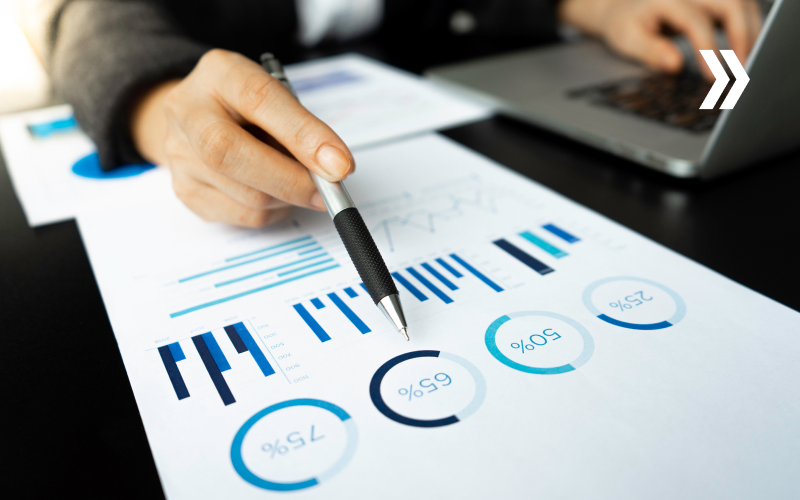 Many businesses are finding Latin America to be highly attractive, expanding into them and seeing fantastic results. Whether your business is looking toward a new continent or you are researching marketing plans for the future, Latin America is many companies' top choice for expansion.
Companies like IBM and plenty of other tech powerhouses have already expanded into the region while accelerating their growth. This includes the growth of cloud infrastructure, Internet accessibility, and more. Looking into marketing your web-based business to the region is a smart plan.
People are looking for online entertainment, web-based business tools, and more. A strategy that offers top options is essential, and Latin America is different than many other regions. Centrobill specializes in payments to the countries in the region, providing convenience to potential customers. This article explores the top options and strategies for businesses looking to expand the number of customers and clients in Latin America while providing convenience in analytics, time management tools, and more.
These are some of the top reasons your business should expand to Latin America. Latin America is seeing a lot of growth at the moment, including an increased awareness that sees the countries providing for the needs of online businesses, technology, services, manufacturing businesses, and more. The region has posted faster GDP growth rates than developed nations over the last decade and a half. All of these are fantastic for businesses that are completely web-based, which is why Centrobill recommends taking a look towards expansion there, whether you are an entertainment company, gaming company, or another type of provider.
Latin America Is Moving Fully Into The Internet Age

As the region moves into the internet age, more people than ever are turning to the internet for entertainment and work efficiency. In addition to an expanding number of gamers, people using online casinos, and people getting access to other services the internet provides, the region is seeing an increase in the amount of time people are spending online. As more people in Latin America get reliable internet access, these numbers are likely to increase further. Getting your website seen by people in the area is important and giving people a straightforward way to complete their sales is a key part of the process. With many people using cash vouchers, local payment types, and more, finding a payment processor that knows the latest trends and offers what people are looking for is essential. Centrobill has strong partners in these emerging markets, partnerships that will help your business expand.
Flexibility In Payment Options

Centrobill gives you access to all the top payment options for each country in Latin America. Latin America is a large region, and while Visa and Mastercard are used for a portion of payments, many people are using more localized payment processors. In Brazil, for example, Pix is often preferred. Pix is an instant payment platform that has been created by, and is managed by, the Central Bank of Brazil. Centrobill provides an optimized platform to accept this payment form, plus a wide range of others. Centrobill offers hundreds of payment options, including many bank transfer options outside of Pix, including Banco Original and Caixa in Brazil. Cash vouchers, which are also popular, are accepted through Centrobill as well.
In Mexico, the cash voucher options include Oxxo Pay, toditoCash, and others, with bank transfer options in BBVA, Banorte, Banamex, and others. Top international credit cards are also accepted, including Mastercard, Visa, American Express, and others. Use top cash voucher options for Argentina as well. Pago24 is popular, as are RapiPago and PagoFacil. Both are offered through Centrobill, as well as bank transfers through SPEI, Banco Azteca, and more. Throughout Latin America, Mastercard, Visa, and American Express are also accepted.
For payments in Colombia, cash vouchers are quite popular, many companies can be used, and people in the region have their favorites. Centrobill offers many options, including RedServi, Puntored, Efecty, and others. Bank transfers and local credit cards, and debit cards are accepted, as well as international cards that are known worldwide. Chile is also a growing economy, with many people using the internet more than ever. Bank transfers are one of the most popular ways to pay, and numerous are offered here at Centrobill. Make sure you choose a payment processor that offers a long list of bank transfer options to potential customers, including Banco de Chile, BancoEstado, Itaú, WebPay, Corpbanca, and others. Centrobill offers each of these, plus many others. Your customers demand convenience, and in this expanding market, providing it gives an edge.
Among the other countries that are seeing large growth are Peru and Ecuador. Each of these countries is unique, so tailoring your marketing strategies, landing pages, payment pages, and other pages can provide large benefits. The team here is excited to walk you through the best options for each area.
A Lack Of Certain Types Of Government Regulation Can Provide Benefits

Payment processing companies providing cash vouchers, bank transfers, and credit card options are well regulated. As a business, the internet regulations outside of this are more lax in some areas. As internet use expands in Latin America, the regulations and requirements websites need to operate are lower than in many other places. This can provide benefits for some businesses, with less monetary investment needed to enter the markets. High-risk businesses can find the region an easy area to find growth, with growing wages, less regulation, larger numbers of people using the internet, expanding interest in entertainment, business tools, and more.
Increased Investment In Domestic Infrastructure Makes The Area Attractive

In the internet age, access and infrastructure are essential to growing economies. Included in the many advantages of doing business in Latin America are the increased investment and infrastructure improvement to support business and the personal growth of the people living in the region. Many LAT countries are seeing an increase in the resources needed to make the necessary improvements to continue expanding and supporting business growth in the area. Private investment in infrastructure has increased significantly higher than what people see in other developing regions. With more money flowing into the region, people are looking to the internet more than ever to supplement their fast-paced lives.In 2020, there were 2.7 billion gamers worldwide, and some reports have shown over 250 million of them to be from Latin America. These numbers are growing fast, too. Both Brazil and Mexico lead the gaming markets in the region, generating over 3.5 billion dollars between the two of them. Other areas in Latin America are catching up fast. Getting a slice of this money is a top priority for many web-based gaming companies. Having a top payment provider for Latin America is essential, as many people in the region use local payment types. Make sure you have access to the ones you need with Centrobill.
Both Private And Local Investment Continue To Go Strong

In LATAM, many countries have started making infrastructure a much higher priority overall. A portion of this is due to the faster rate of growth seen in the area. This has attracted private investment, where private businesses and foreign investors fund over 50% of infrastructure improvements. For comparison, in Asia, less than 10% of infrastructure improvements are privately funded by the business sector. This points to the larger amount of business interest in the area, which is great for the region.These heavily investing businesses continue to help
LATAM
fast-track the improvements needed to grow the national economies, and the area is seeing large benefits. As the infrastructure continues to improve, the appeal and attractiveness of investment from other foreign investors help businesses in the region grow. This is a win-win for the region, international businesses, businesses looking to expand, and more. More investment in the region leads to more customers in the region. Get into the market early and get new customers with Centrobill as your payment provider.
More Highly Trained Workforce Personnel – More Disposable Income

Latin America has seen a fantastic rise in available labor. This accounts for almost 80% of Latin America's GDP growth over the last decade and a half.
A report by McKinsey & Company has shown the expected employment growth rate to drop less than 1.1% per year by 2030. Many other countries around the globe are experiencing declining populations and a declining number of people in the general labor pool. This is another reason Latin American countries are attractive for business growth. As more money moves into the area, more people have disposable income. Having a payment processor and landing pages that can assist in turning this disposable income into sales is key.
The Threat Of Increased Protectionism Elsewhere

Having outperformed in terms of GDP growth for more than 15 years, Latin American economies have been very attractive. The impact of increasing protectionism and regulations in other places could give Latin American nations another tool to boost global growth. Many companies are turning their sites towards the quickly expanding markets in the region, and having an early focus will give your business a leg up. The unique payment types used are sometimes specific to each country, and Centrobill offers the options needed for success in each region.
Other Benefits To Expanding To Latin America

There are many other reasons to expand to the region, with emerging companies offering fantastic opportunities. As the middle class in these emerging countries get larger, their need for services and goods grows. Businesses can capitalize on these opportunities in Latin America. There are many fantastic reasons to expand with outstanding growth rates, increasing business incentives for global expansion, a strong and increasingly stronger infrastructure, and increased economic stability. Using the factors listed in this article, you can make an educated decision on whether to expand to Latin America.
Final Notes
When expanding to new regions of the world, it is essential to research various potential obstacles. Centrobill provides payment services for the countries in Latin America, with a staff that cares about your needs and is highly educated on what companies need to have. Having a payment provider that keeps up with law changes, payment trends, and regional analytics is essential. Centrobill provides all of this and more. Put your focus on growing and expanding your business, and let the professionals at Centrobill guide you towards providing the top payment options for Latin America and around the world.